Our pool & spa products are the best!
We are a smaller company, but we still like to compete with pool & spa products being sold online at sites like Ebay and Amazon, etc. Choosing to purchase products online is definately a choice that is here to stay. Although we don't currently have an online store, we can still provide the same products, affordable prices, a *1 year warranty, and *professional installation, that's gauranteed!

Our email adress is:

We sell products for all types of pools, spas, solar systems, aquatic water features and ponds. We sell all major brands of pool and spa equipment and supplies.
Please search for the product(s) or part number(s) you would like to purchase, and let us know what your doing.
Here are some good informative resources to start with, and you can always search with "Google".
Our online database - of pool & spa parts...contains the majority of every product and replacement part ever made for pools and spas.
Pentair Pool - They have the most advanced energy efficient equipment available for most pools or spas!
The Spa Works - Online sales of most spa parts...pumps, filters, heaters, cleaners, controls, and more! They have more of what you need in stock, and they are a local and online spa products company!
Ask for Tony, and tell him Bob sent you!
* Applies to pool & spa products that we provide and install.
Our Products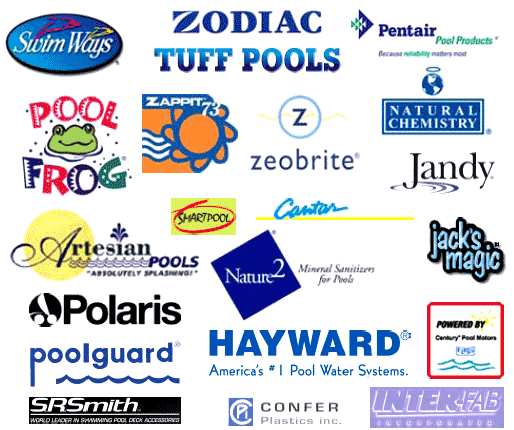 We sell products for all types of pools, spas, solar systems, aquatic water features and ponds.

One of the best pool products available right now, are the new "IntelliPro" variable speed pumps from Pentair Pool, that will drastically reduce your energy use!
(With the ability to change speed to match the existing pool and plumbing, they can actually pay for themselves in a year or two! Bonus! These pumps are so quiet, you wont know they are operating, and your neighbors won't complain anymore...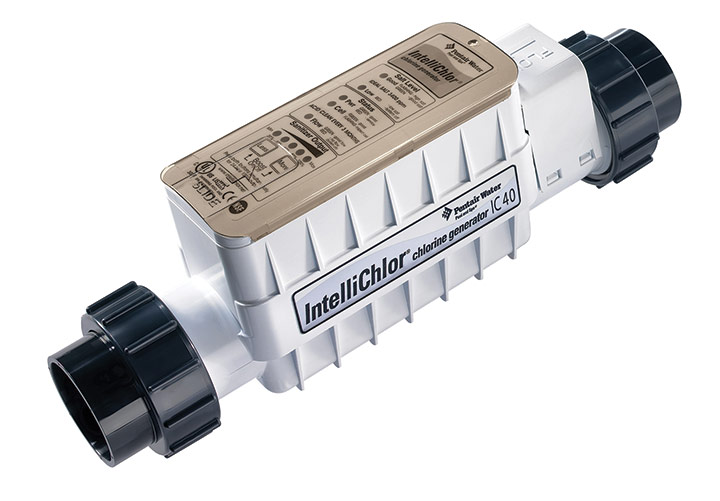 Another good item for pools is the Intellichlor Salt Chlorine generation system. Add salt to the pool, and produce the chlorine yourself!
We offer complete installation, including the salt, the plumbing, the power supply, the chlorinator, electrical hookup, and complete instructions on the operation. They really do make chlorinating a pool easy and conveniant.
These are just some of the quality products that we sell, install, and service. If you need new pool equipment, we can do a proffessional replacement, and provide you with efficient pool products that will lower your energy use, and improve the quality of your backyard pool or spa.
Contact us to get a complimentary bid to upgrade your pool equipment to the new energy efficient standards...
---
If you are in need of products, equipment, chemicals or parts, please provide your contact information, or send us an email request.

We sell Pentair Water Pool and Spa Eco Select brands of pool and spa products, as well as most other brands of products. This list represents some of the products that we commonly have in stock, and install on our customers pools. Pentair has been a leader in our industry, and we feel they make the best equipment available.
IntelliFlo® VF Pumps
IntelliFlo® VS-3050 Pumps
IntelliPro® VS-3050 Pumps
MasterTemp® Heaters
Max-E-Therm® Heaters
UltraTemp® Heat Pumps
ThermalFlo™ Heat Pumps
IntelliBrite® LED Lighting
IntelliChlor® Chlorine Generator
Quad D.E. ® Filters
System:3® Mod DE Filters
Clean & Clear® Plus Filters
System:3® Mod Media™ Cartridge Filters
IntelliTouch® Automation
EasyTouch® Automation
SunTouch® Automation
Kreepy Krauly® Legend® II Automatic Cleaner
Kreepy Krauly® Prowler® 710 Automatic Cleaner
Kreepy Krauly® Prowler® 720 Automatic Cleaner
Kreepy Krauly® Prowler® 730 Automatic Cleaner
We also sell and repair products from most of the major product manufacturers in our industry, and popular brands, such as:
Hayward Pool Products
Jandy
Smart Pool
Zodiac
Del Ozone
Intermatic
Pentair
Sta-Rite
PacFab
Valpak
Cal Spa
A O Smith
Dolphin
We are in the process of updating our site with a shopping cart, which will allow you to place orders online. Until then, we can reply by email for any requests. If you would like to search online for the parts you need, please visit the two sites listed below.
The Spa Works - Online sales of most spa parts...
General Pool Supply - Online database of pool & spa parts...
Please visit these sites, find the products you need, and send us an email

with the parts you are looking for. We will send you a quote as soon as possible. You may also fill out our contact form for questions or comments, schedule a repair, request pool service, etc.
Thanks for visiting Bob's Pool & Spa!